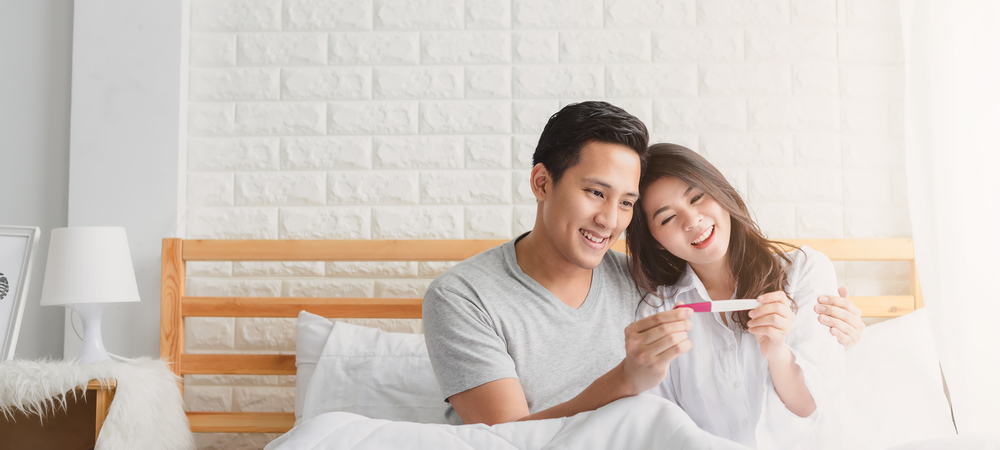 Trying to have a baby? Get the facts on fertility testing
You're ready to have a baby. However, it isn't happening as quickly as you expected. Or, maybe you're worried about how your health or age might affect your chances. Your fertility can be a complex topic. Fortunately, you have several options. With the right tests, your board-certified OB-GYN can help you make informed choices about your health and fertility.
"If you anticipate that you will have trouble conceiving or if you have been trying without success, seeing your board-certified OB GYN is very important. He or she is trained to help with finding any initial problems that may stand in the way of you having a baby, or your OB GYN can refer you to a physician specifically trained in helping you with your fertility problems," says Dr. Michael A. Thomas, Professor and Chair of the Department of Obstetrics and Gynecology at the University of Cincinnati College of Medicine.
Know when to talk with your OB GYN
In general, if you are under 35 years old, have monthly menstrual cycles, and you've tried for a year, it's time to talk to your OB GYN. If you're over 35 or have a known health condition, it might be sooner. In that case, many OB GYNs recommend a visit after six months.
Don't be afraid to get help and ask questions early on. This is especially true if you have a related health habit or medical condition. Your doctor can help you navigate your concerns. Then, you can create a plan to move forward.
Get to know your fertility testing options
Before running tests, your OB GYN may perform a routine pelvic exam. He or she will also ask you questions about everything from your health history to your lifestyle choices.
Currently, there's not a single, simple test for female fertility. Because many factors affect your ability to get pregnant, doctors have several tests they may use.
Some common tests include:
Blood or urine tests to check various hormone levels
Tests to evaluate ovulation patterns, including blood tests, home ovulation tests, and basal body temperature tracking
Pelvic ultrasound, which uses a small wand inserted into the vagina to provide images of uterus and ovaries
Endometrial biopsy, which tests a small sample of the lining of your uterus
Hysterosalpingogram, a type of X-ray exam that uses dye to provide pictures of your fallopian tubes and uterus
Understand fertility testing for him
According to the National Institutes of Health, about a third of infertility cases are caused by male fertility issues only. So, understanding testing for your partner is just as important as getting to know your options.
For men, testing may include:
An analysis of the quantity, movement, and shape of sperm
A physical exam of the testicles
Blood tests to check hormone levels
Urine tests
Ultrasound imaging of the testicles or prostate
Consult with a specialist
If you do find a health condition that's causing infertility, consider talking with a subspecialist. Your OB GYN can likely refer you to an OB GYN subspecialist who is board-certified in Reproductive Endocrinology and Infertility. OB GYNs certified in this subspecialty have highly advanced expertise in the many complex problems related to fertility.
With a qualified doctor, you'll have the support you need, and he or she can help you address any issues that can be treated and make the best choices for your family's future.