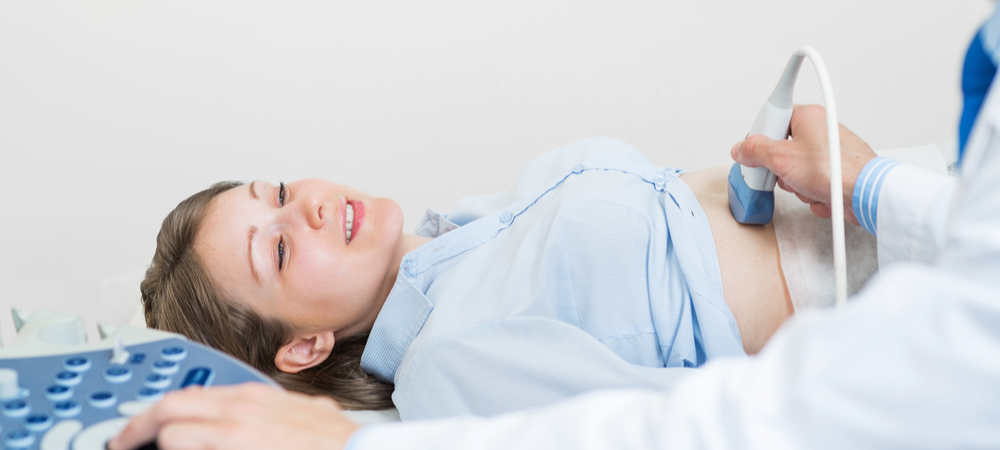 Congratulations! You're expecting for the first time. Now, what's the next step? Once you get a positive pregnancy test, one of your first steps should be to call your board-certified OB GYN's office. That's because early prenatal care helps you get a healthy start for you and your baby.

Here's what you can expect at your first prenatal visit.
Prenatal visit timing
You'll typically visit your OB GYN for the first time during or after your eighth week of pregnancy. If you have certain medical conditions, your OB GYN may want to see you sooner. Or, if you have symptoms like bleeding or severe abdominal pain, you may need to see a doctor right away.
When you call to make an appointment, be sure you know the first date of your last period. Your OB GYN will use that as the starting point to calculate how many weeks along you are.
Check your health
Expect your first prenatal visit to take a bit longer than your yearly well-woman check. At your visit, your OB GYN will perform a routine exam and run several tests.
According to the National Institute of Child Health and Human Development, these may include:
Blood pressure and weight
A pelvic exam, including a Pap test and cultures for sexually transmitted diseases
Blood tests to check your blood type, hormone levels, infections, or red blood cell counts
A urine sample to check for infections and HCG (pregnancy hormone)
Check your baby's health
Typically, you'll have an ultrasound to check on your baby. During the first trimester, your OB GYN may use a wand inserted into the vagina to get better images. Not only does this give you a first look at your little one, but the images also help confirm your baby's gestational age. By eight weeks, you should be able to see and hear your baby's heartbeat.
Your OB GYN will also talk with you about genetic screening tests. These can help you understand your baby's risk for conditions like cystic fibrosis or Down syndrome.
Guidelines for a healthy pregnancy
If this is your first pregnancy, you may have a lot of questions about what you should or shouldn't do. And that's completely normal.
You may want to talk with your OB GYN about:
Nutrition and foods to avoid
Prenatal vitamins
Medications or other substances to avoid
Morning sickness and normal pregnancy symptoms
Managing stress
Safe exercise
Healthy weight gain
Warning signs
Your health history
Any other questions you may have
Feel free to bring a list of questions to your visit. Your board-certified OB-GYN is there to help guide you through any concerns. With your first prenatal visit complete, you'll be better prepared to keep yourself and your baby healthy for the months to come.